Let it Glow - Germany's first beauty convention
Lynn Klenzner, February 9, 2016
Last Saturday, on January the 30th, the GlowCon, Germany's first Convention for beauty and lifestyle celebrated it's premiere in Bochum. The Stagelink team was on the spot and had a beautiful day!
At the entrance, guest were greeted with well-stocked goodie bags. They were about to expect the latest beauty products and trends for testing and to take away, as well as great make-up specials and competitions by Maybelline, Lavera, Essie and many more. Acclaimed beauty brands like NYX brought loads of new products to the GlowCon, - while some of the products are partly not yet available in Germany! - which was proven popular by the beauty enthusiasts.
Another great passion of many beauty fans next to the products are selfies, social media and vlogs. Therefore, famous faces from the beauty and lifestyle scene like Stefanie Giesinger, Sami Slimani, Dagi Bee, Julia Beautx, xLaeta and Niloofar Irani came to Glow and had Meet & Greets with their fans. The Convention even had it's own hashtag #glowcon and everyone tweeted, facebooked and instagrammed like crazy.
In order to handle the nearly 5,000 fans, Stagelinks reservation system was used, where fans could register for their preferred meet & greet slots. The corresponding tickets also were purchased through Stagelink.
With exciting panel talks on the show stage, stars and professionals talked about subjects like beauty, creativity and cosmetics and also prepared some tips for future beauty bloggers. The show program was accompanied by musical performances, such as the premiere of the event matching song "Glow" by Lamiya Slimani.
The next beauty convention is already lined up: On the 14th of May in Stuttgart everything will be about beauty and glow again.
Incidentally, the beauty Youtuber Julia Beautx and Niloofar Irani, who were also present at GlowCon, and BeautyYoutuber Nihan0311, are going on their "Pyjamaparty Tour" soon. Don't miss it!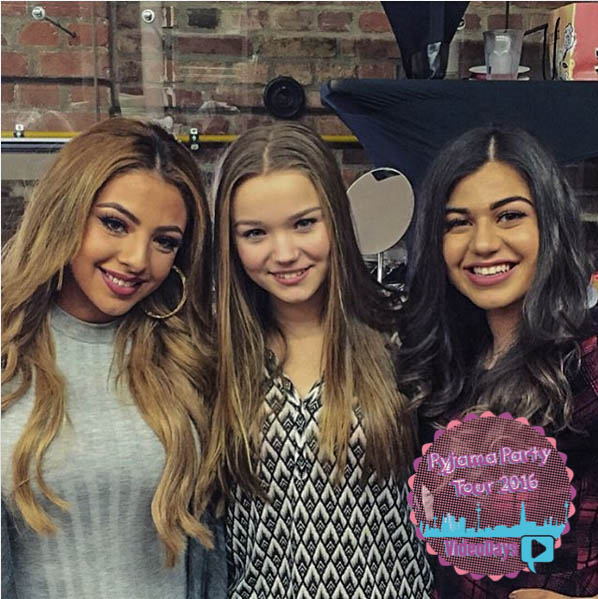 Dates
February, 20. - Köln (Kulturcafé Lichtung)
February, 21. - Frankfurt (Orange Peel)
February, 27. - Hamburg (Good Old Days Dance Bar)
February, 28. - Berlin (Privatclub)
Tickets
https://stagelink.de/julia-beautx
https://stagelink.de/niloofar-irani
https://stagelink.de/nihan0311