"The Future of Live Entertainment" - Stagelink at the Future Music Camp
Lynn Klenzner, May 9, 2016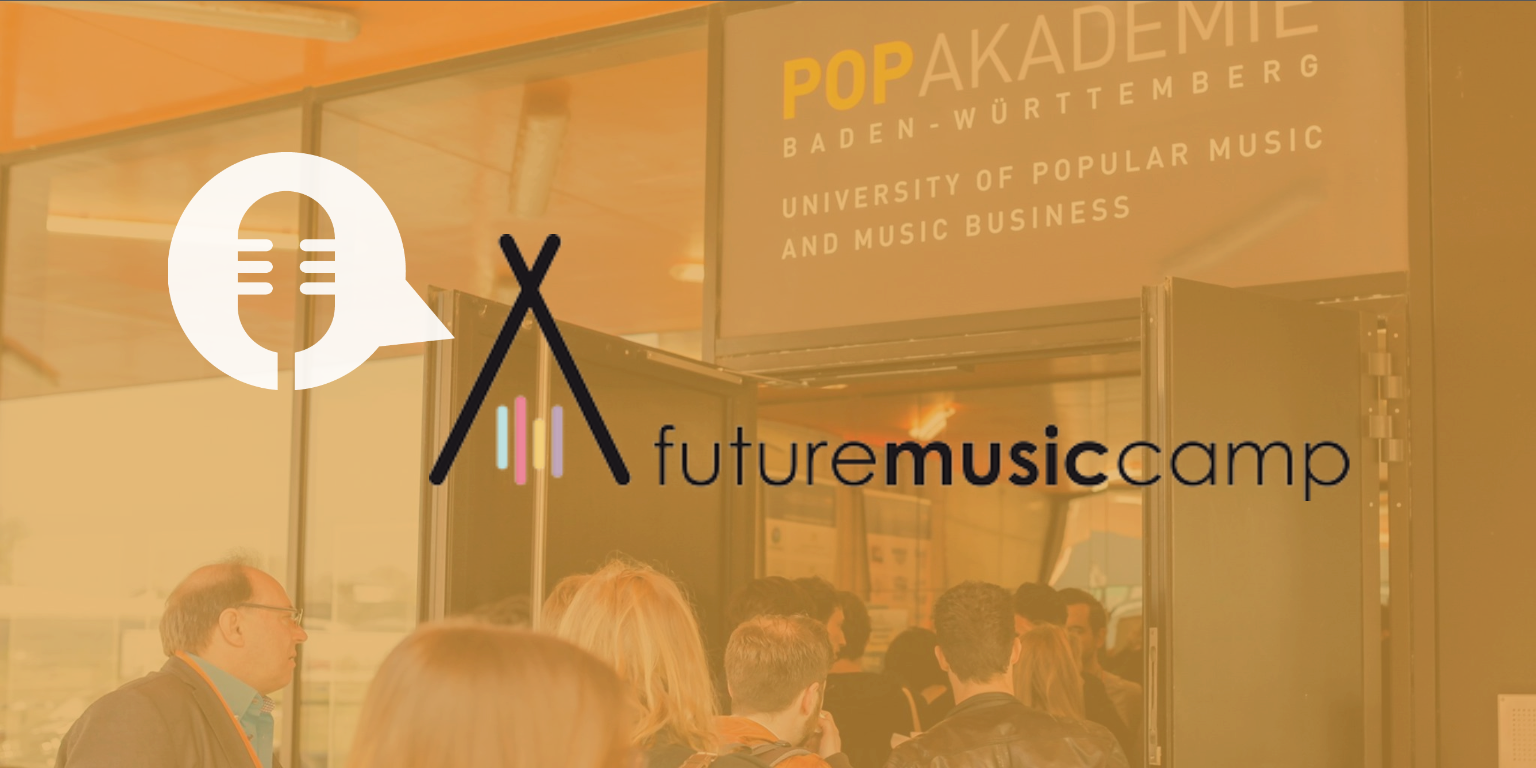 On Friday, April 22, the Future Music Camp took place at the Popakademie Baden-Württemberg in Mannheim, Germany. The annual conference covers topics regarding the future of the music industry. Fascinating talks held by industry experts are as essential to the event as the interaction and exchange between the audience, thought leaders and experts from the music industry. There are various types of visitors at the Future Music Camp: established experts from the industry, students, startups, and music enthusiasts. Stagelink was on site and took part in the colorful program with many interesting lectures and workshops. Furthermore Stagelink held it's own session about "The Future of Live Entertainment".
First we listened to some interesting lectures regarding innovative and relevant industry changes.
Dr. Mathias Giloth, Managing Director of GfK Entertainment, explained the development and digital transition of the German and international music market. An insight into consumer behavior confirms that users are more and more active online and increasingly "mobile" today. The emerging streaming market has caused the industry to rethink. Now it can record renewed growth, also in Germany.
Johannes Pfeiffer, Online Marketing Consultant at Google, put user behavior into context with a high value for companies by identifying and analyzing user needs and acting specifically to their respective target group.
Social networks and platforms are related to consumer's needs and are an important part of the digitization. While YouTube has evolved in all entertainment fields and has become a strong marketing tool for entertainers and companies, many musicians aren't taking full advantage of the platform just yet. Dominik Thumfart, Strategic Development / Digital Sales at Universal Music Germany and founder of Wunderkidz.com, demonstrated the advantages of the platform by the example of the YouTube channel from German singer 'Lena'. An editorial plan, designing appealing videos and maximizing the user's watch time were fundamental components of her presentation.
Through new marketing opportunities, such as product placement, and direct access to the fans, talented and creative people on YouTube are able to become successful. Christian Behrens, Head of Artist Management at Media Power Networks, explained the rise of "Die Lochis" and the importance of a community. The Lochis have been German YouTubers from the beginning on. They are now no longer to be seen on YouTube only, but also in cinema. This summer their first album will be released, which soon will be followed by a tour.
Users want to be as close as possible to their admired artists. Relevant Social Media channels are no longer just Facebook, YouTube and Twitter. Jonathan Kloß is the manager for online strategies at Superstar Entertainment, with a live product demonstration he gave practical insight into the app Snapchat. Snapchat is currently experiencing a rapidly growing user base around the world, including Germany. The predominantly young users will appreciate the fully geared to mobile app, because of an quick and uncomplicated exchange of snapshots like pictures and videos. For artists Snapchat offers an authentic way for self-promotion, such as "vlogs" on studio recordings, ticket raffles or backstage glimpses of their own tour.
Sessions organized by the participants then offered the opportunity to enter more deeply into specific topics and talk about them animatedly.
At the sessions, visitors dealt with a variety of current issues, such as the digital Burnout, music videos today, digital dementia, social media, music marketing, as well as the connection of technology and live events.
Maximilian Bischoff and Stagelinks Michael Schütz held a session about "The Future of Live Entertainment and Promotion Tools for Events". The session began with a classification and examination of recent progresses in the record and the live market. After years of recession a rising sales of records has been noted again, despite or because of platforms like Spotify. The live market, however, has grown steadily in recent years and seems to continue to boom. With a growing saturation it is increasingly difficult for new artists to penetrate the market. This is especially true for the live market, where the average age of successful artists and bands has increased in recent years. In addition, the headlinings of large events and festivals are often the same, and only larger tours are profitable. These are reasons why a transformation of the entire industry is inevitable.
Because of online tools, which support musicians, managers and agencies to handle the promotion of live shows and sell music, the current concentration of the market can be counteracted. At the moment crowdsourcing for live events gets little attention by major players in the music industry. But the idea, for example to involve fans, optimize and arrange profitable events and tours, which is also suitable for "DIY artists", has great potential.
New Marketing opportunities can contribute to rethink the entire industry. Artists can't be everywhere, but on social networks and platforms such as Facebook and YouTube they are almost always available. New technologies, such as virtual reality, may influence the music market as well. It seems clear, glasses can't replace a live experience, but can be quite useful in addition and for marketing purposes. A conceivable scenario would be to transfer live sessions from the rehearsal room.
Developing various marketing tools can help to change the event industry. The digitization, technological developments and products, such as crowdsourcing for events can help advance careers and allow successful live events, especially for talented (online-active) artists.
_____
Pics: Thanks to Future Music Camp!